LAST UPDATED JULY 28, 2011
DON'T MISS THE DAVID BOLDT FACTORY AT THIS BOTTOM OF THE PAGE

Eye For Detail
If you have an eye for detail(s) and have created a unique Scratch Detail for your layout please share it with us.
Not a detail but, a pelethora of details is the piece below by the real "Total Rock Star from Mars" Tammy Oram who goes by the handle of tincoco1 on ebay. It was recently sold to some lucky ebay buyer and I just had to document it here so all Z scalers could come back here and view it in the future. She should charge us just to look at it.
It seems more than a coincidence that (4) of my favorite (5) Z scale scratch builds of all time come from Tammy.
Turn on the music and wait for the people to start pouring into the amusement park - carnival - circus below!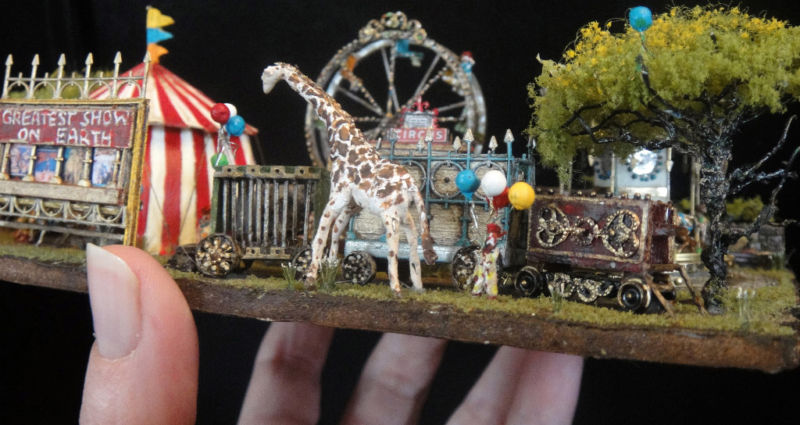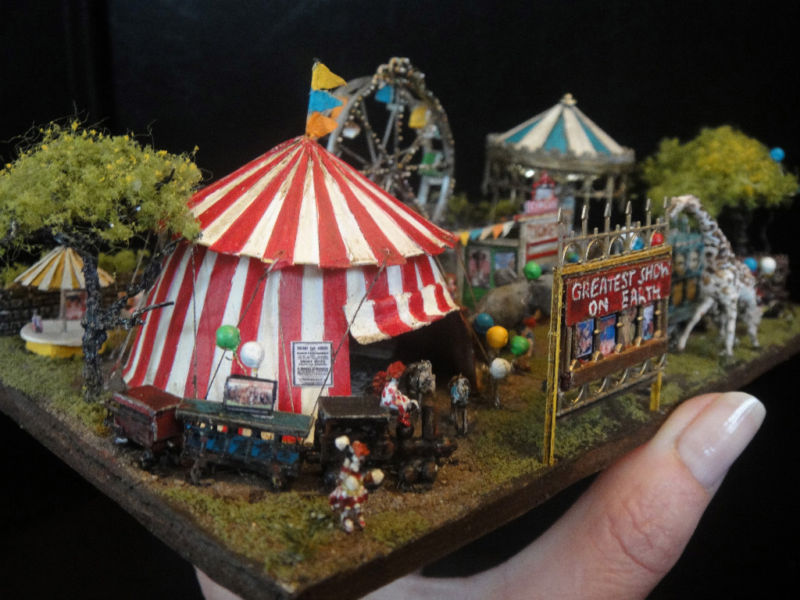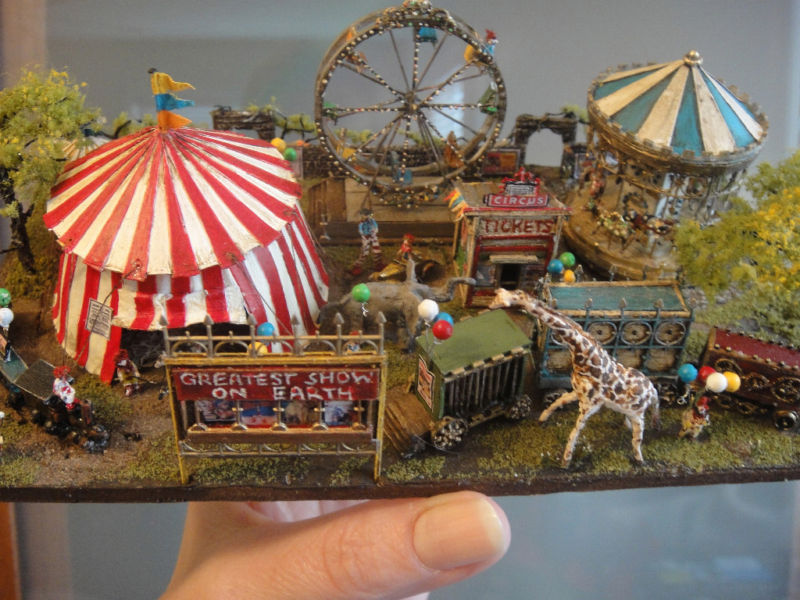 THIS PAGE IS DEDICATED TO THOSE LITTLE DETAILS THAT MAKE ALL THE DIFFERENCE IN MODELING.
Just one little detail (or zetail) as a feature on a layout, that you don't see everywhere else, can make all the difference - especially if it's a nice as this ship by David Boldt of Winter Springs, FL. It measures a mere 7 x 1-1/4 x 2-3/4 inches. This one is about to be owned by some lucky bidder on Ebay but you might be able to get something similar by contacting him by email - sharonboldt@aol.com . David also builds some nice buildings that are occassionally offered on Ebay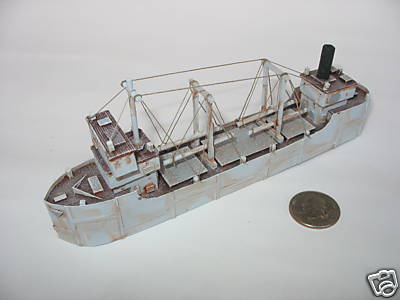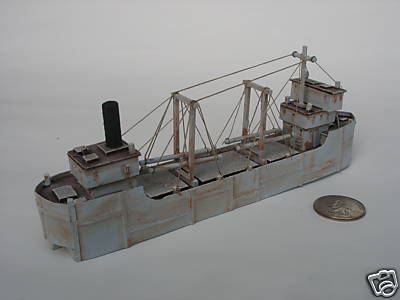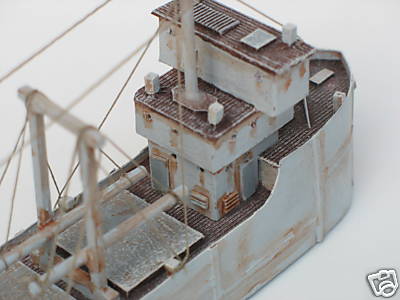 The weathered ship above is by David Boldt. He is one of the few scratchbuilders of boats in Z scale and the finest I have seen to date.
DAVID BOLDT FACTORY
The piece below by David is simply "as good as it gets". This must be patterned after a real factory and location, because no one could dream all of this up . . . . could they? I am particularly impressed with the extra detailing David put into the terracing of the lot surrounding this spectacular building. You just don't see that anywhere else.
currently on ebay as of 7/28/11.