I WILL BE LISTING FOR SALE A NUMBER OF KITS AND MODELS FROM VARIOUS MANUFACTURES THAT I BOUGHT BUT HAVE DECIDED NOT USE IN THIS AREA.
Here's a Couple, with several more to be added in the near future
last updated October 16, 2009
I purchased these Randy Brown resin kits after his only retailer decided to discontinue selling these Z scale beauties. His loss is our gain.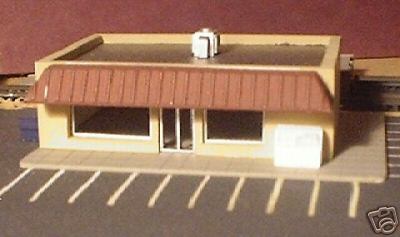 a Randy Brown Convenience Store For Sale
Normally sells for $15.00
$12.50 with free shipping
(2) available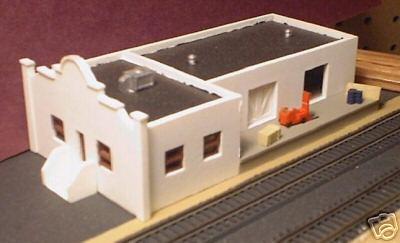 a Randy Brown Schultz Truck and Rail Transfer Company
Sells Normally for $24.95
selling for $17.50 with free shipping
(3) available