MY FIRST ATTEMPT AT MINIATURE WORK FOR MY DAUGHTER
A
1:24 OR ONE-HALF INCH
KITBASHING OF THE
FAIRFIELD DOLLHOUSE
BY Greenfield

1:24 OR HALF INCH SCALE
FAIRFIELD DOLLHOUSE
BY GREEN LEAF
If I do say so myself, and I do, this has to be one of the best kitbashing efforts on this Fairfield Dollhouse kit by Green Leaf.
In 2002 My wife purchased a standard 1/12th scale Dollhouse shell for my daughter and assigned the dask of completing it to me. I worked on it for some time and quickly became bored with it and went out and bought two smaller scale 1:24th scale or half-inch scale as they are commonly called, Fairfield Dollhouse kits manufactured by Green Leaf. This scale is one half the size of the typical house you would normally see.
Although these are kits, I handcut my own roof shingles to proper scale. Because the window and door frames and actual doors were all constructed from inferior wood products I scratchbuilt all the frames for the windows and constructed the doors and frames and made the stained glass front door and windows. The stairway that was included was also replaced by my scratch built stairway although I did use Houseworks spindles and posts. I also made a entry way into the tower. The lights are all scratch built and fully functional as are the firplaces. Much of the furniture was made by myself. Some of the furniture was made from kits or patterns from kits while other furniture was made from scratch, including bookcase, fireplaces, hutch, beds, etc. All of the moulding in the dollhouse is mitered. I made the decision to eliminate the door in the kitchen leading outdoors in order to use the space on the wall for my sink and refridgerator. Some hidden locations reveal some secrets of the house.
As I said earlier, I built two of these at the same time and spent two years doing so. One of these went to my mother-in-law while the other is for my wife/daughter. As you have probably detected, I am very proud of both of these little rascals and I am thankful that they provided the stimuli for my current passion of working in miniature.
As you can see some unappreciative individual (my wife, I suspect) has broken the porch railing. This might have been a blessing that will be the incentive needed to get me back to the finishing steps required to make the other pieces needed to make this the casita that I had originally intended. This piece and my railroading efforts are all evolving works of the moment and never end up as my original plan - which makes it all the better.
Yes that is dust you see in the pictures, sorry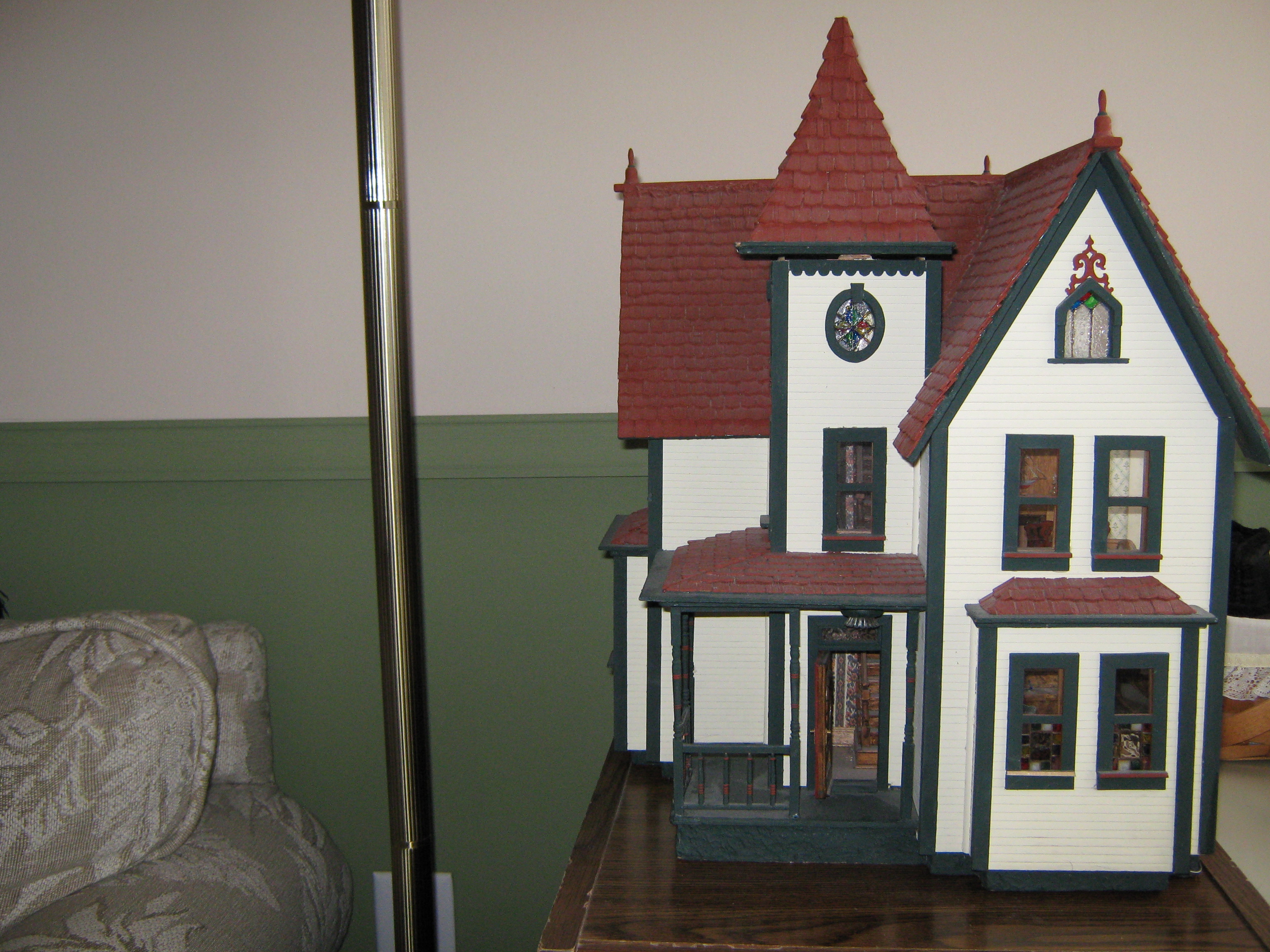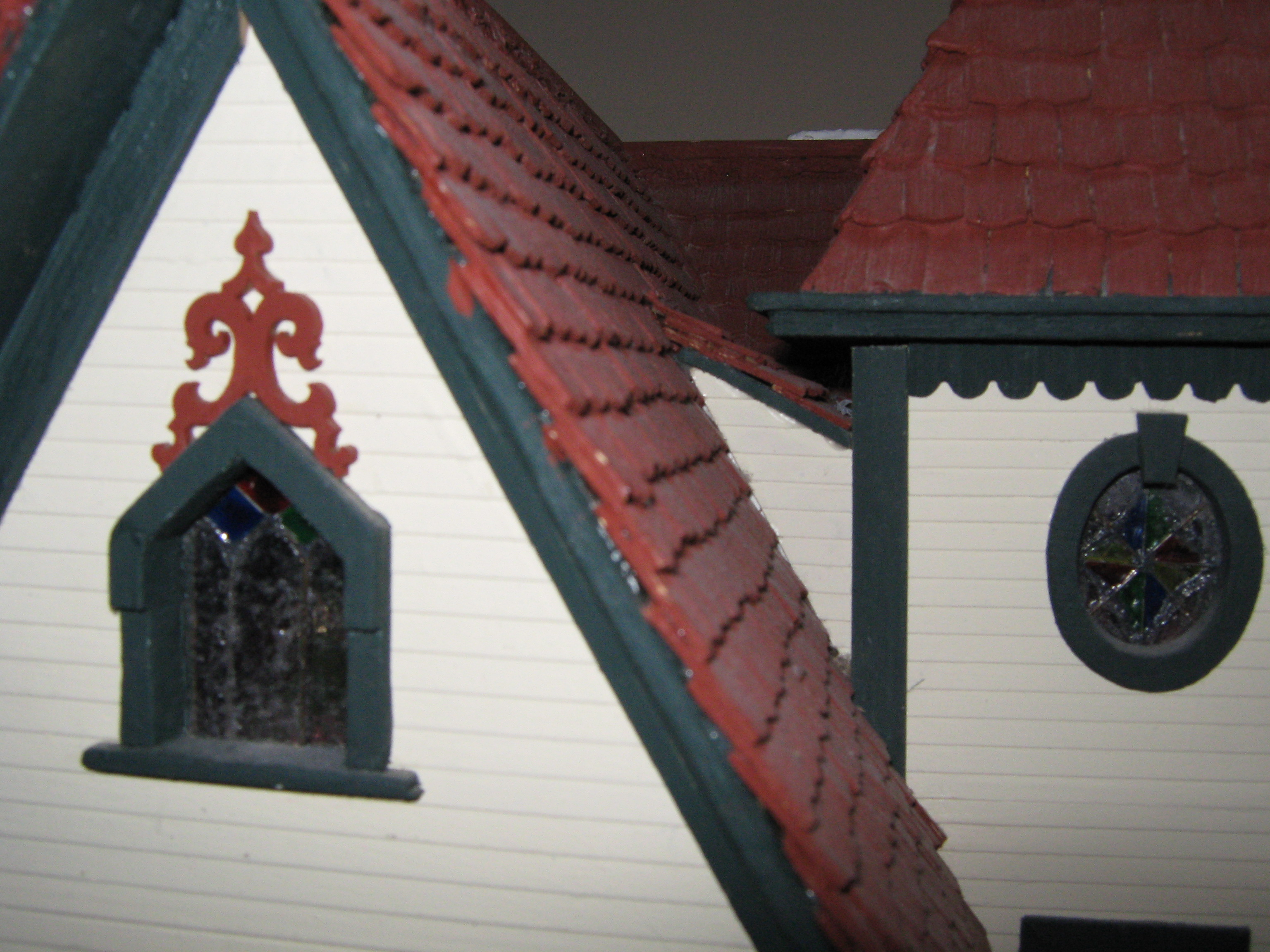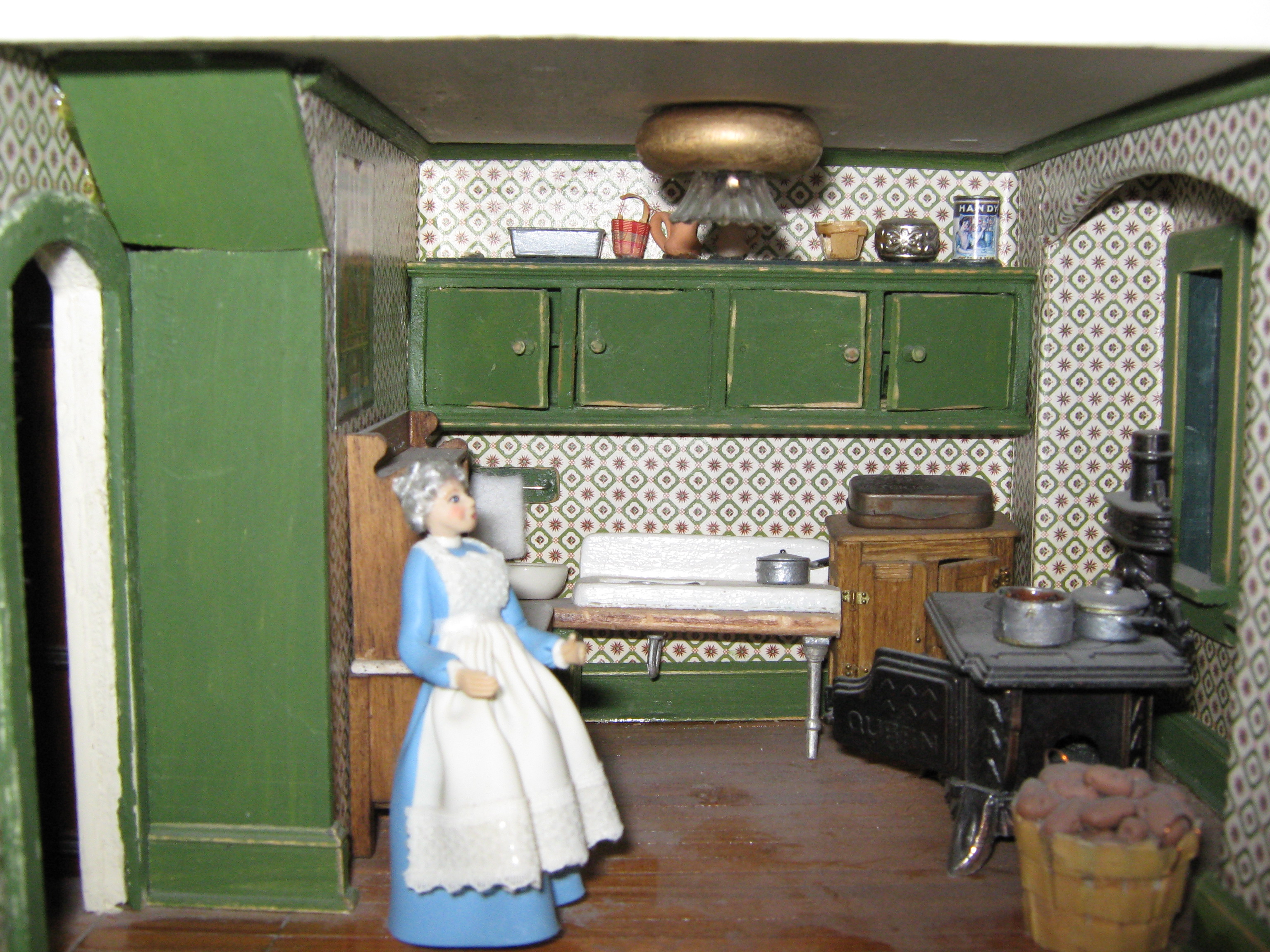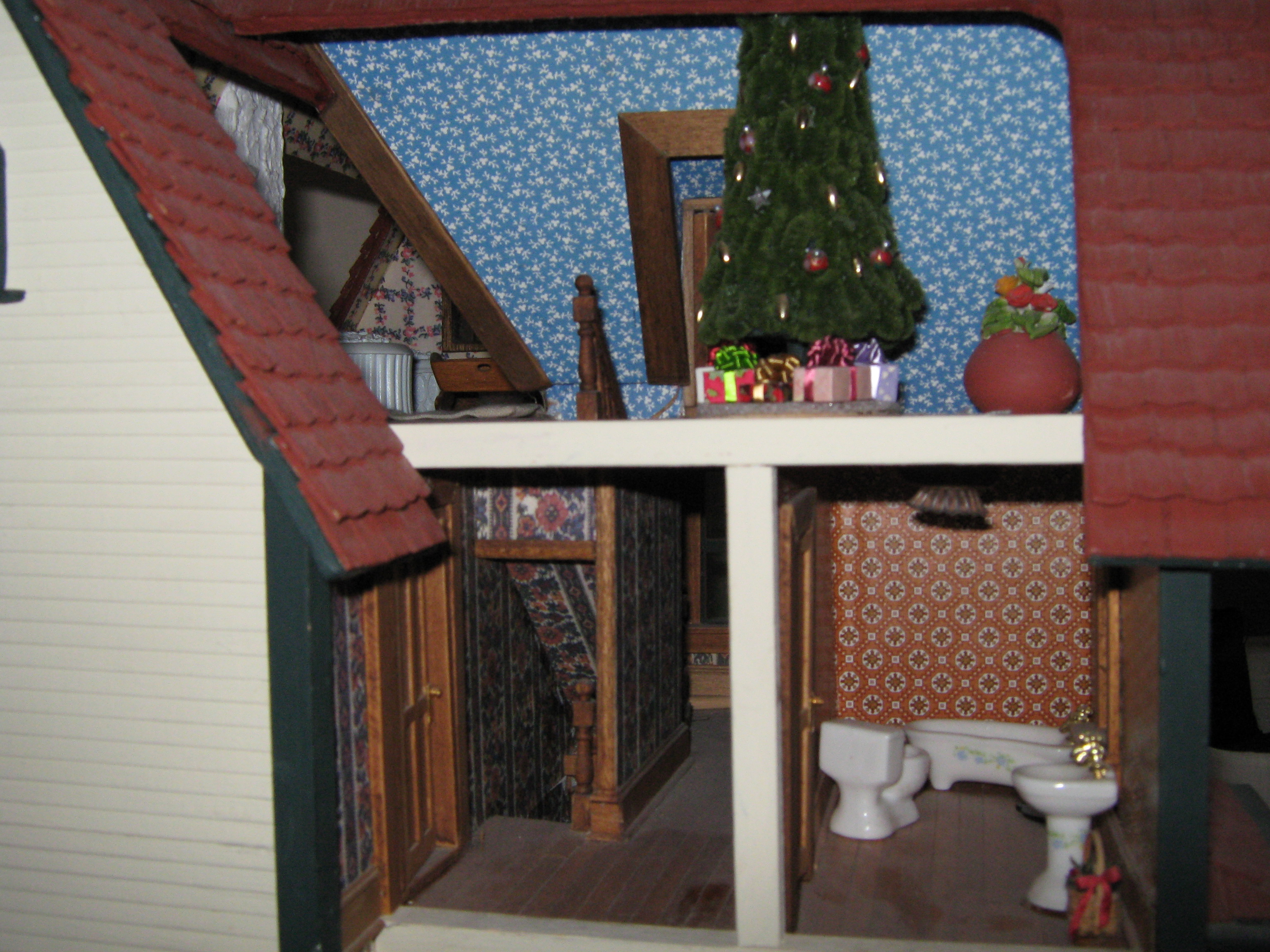 ON A CLOSER LOOK BELOW I NOTICE THAT THE BOOKCASE IN THE LIBRARY HAS BEEN PLACED UPSIDE DOWN .