I hope to provide some new pictures in the next couple of weeks. I have made some small progress since setting this page up.
THIS OLD STEAMER TRUNK IS MY COFFEE TABLE - WORK BENCH AND FUTURE HOME TO MY LAYOUT,
littleBIGman's little bit of New Orleans Railroad
IF ANYONE KNOWS OF SOMEONE WHO HAS USED A STEAMER TRUNK FOR THEIR LAYOUT BEFORE, I WOULD LOVE TO HEAR ABOUT IT AND SEE SOME PICTURES IF AVAILABLE. WE HAVE NO LESS THAN HALF A DOZEN OLD STEAMERS THROUGHOUT OUR HOUSE, SO WHEN DECIDING WHERE TO BUILD MY LAYOUT, I JUST LOOKED AROUND AND THE ANSWER SEEMED QUITE CLEAR.
The license plate on the trunk below conceals a drawer that contains my two power supplies that will control my two engines (one steam and one deisel) and their respective lines. The time period will be 1954 as the steam and deisel eras converge.
Note I am considering a 1959 time period for the layout instead of the original 1954.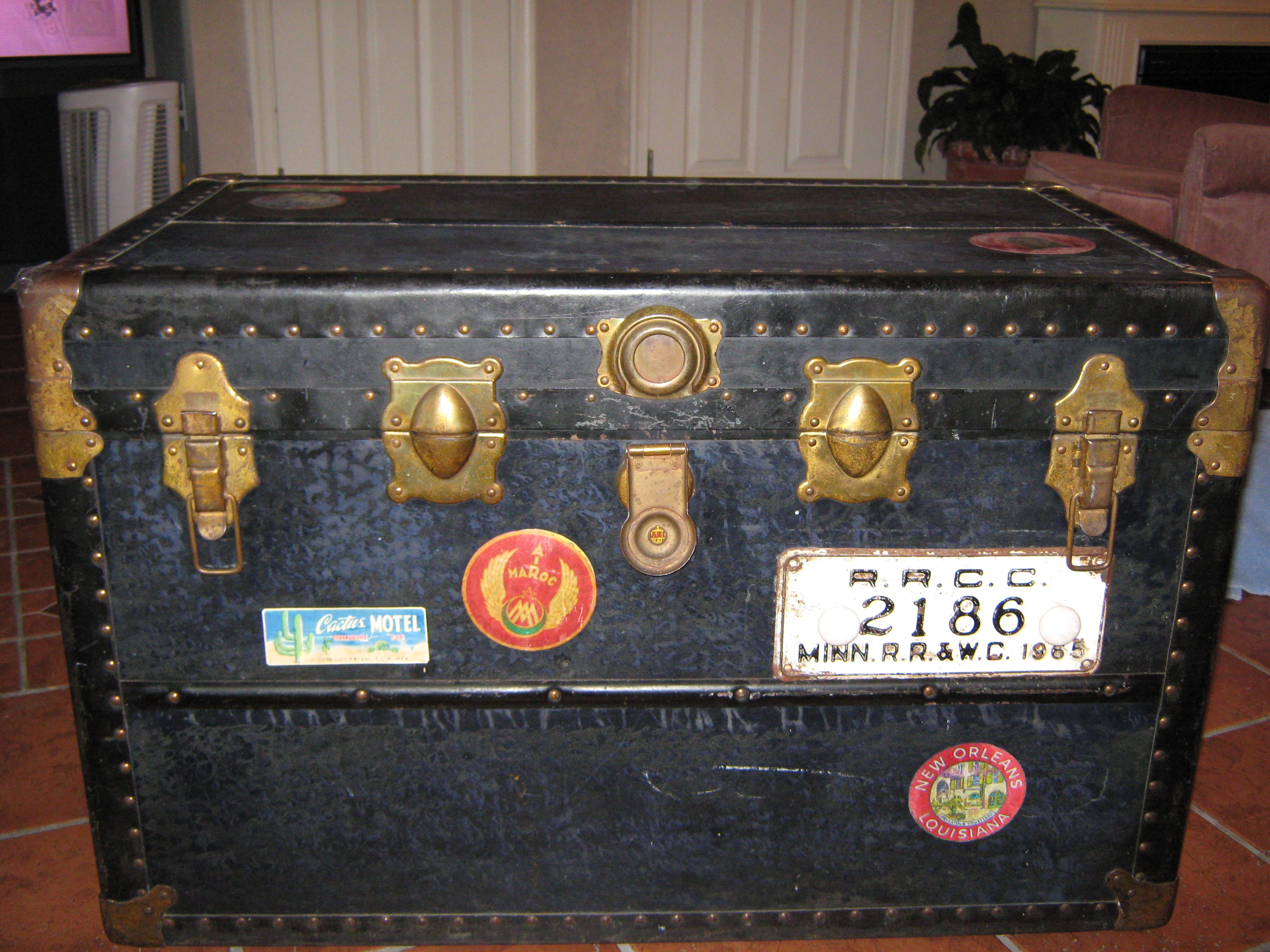 In the photo below, two lines can be observed. The lower line which can be seen on the lower right corner actually sets several inches below the line on top.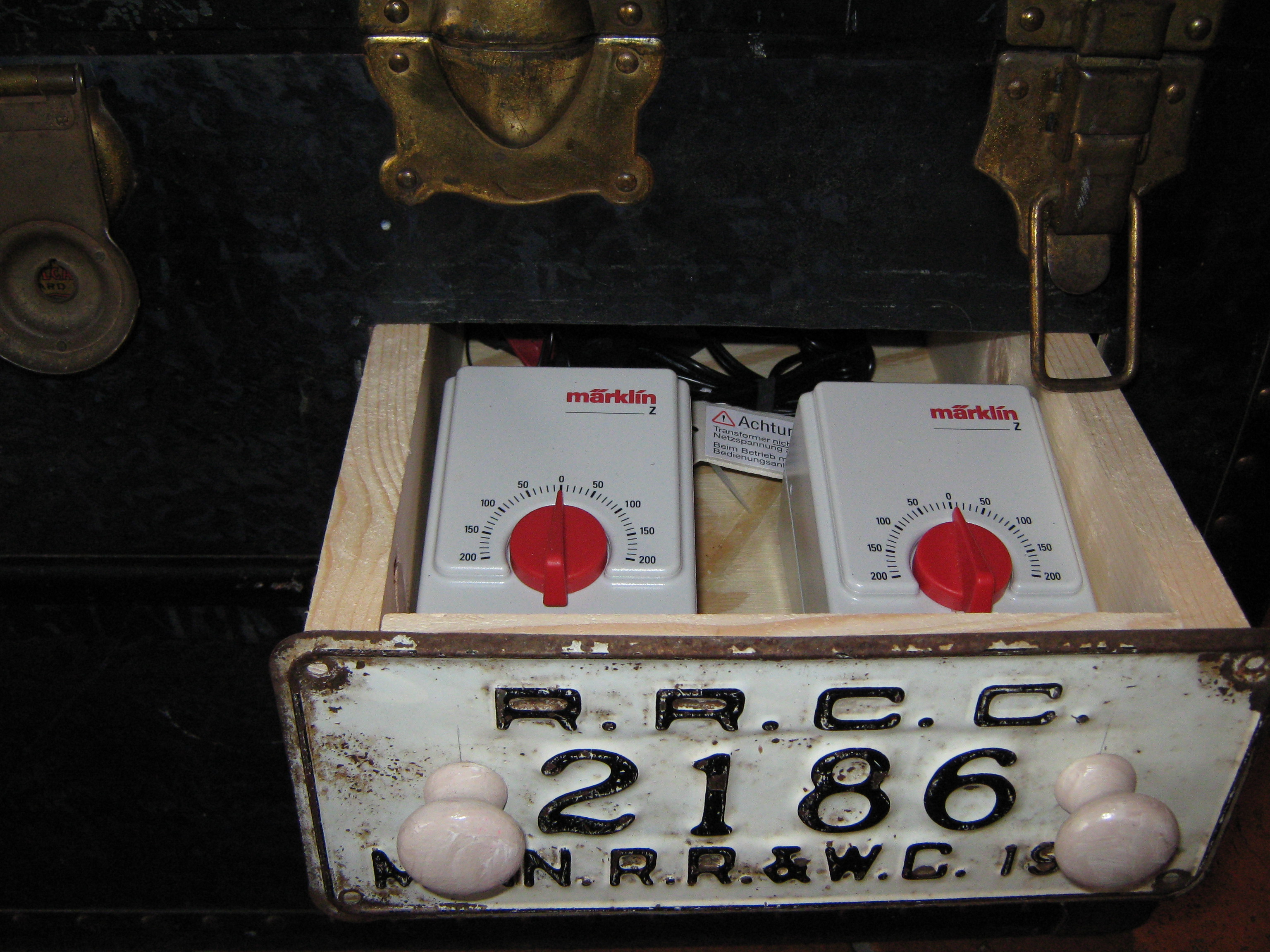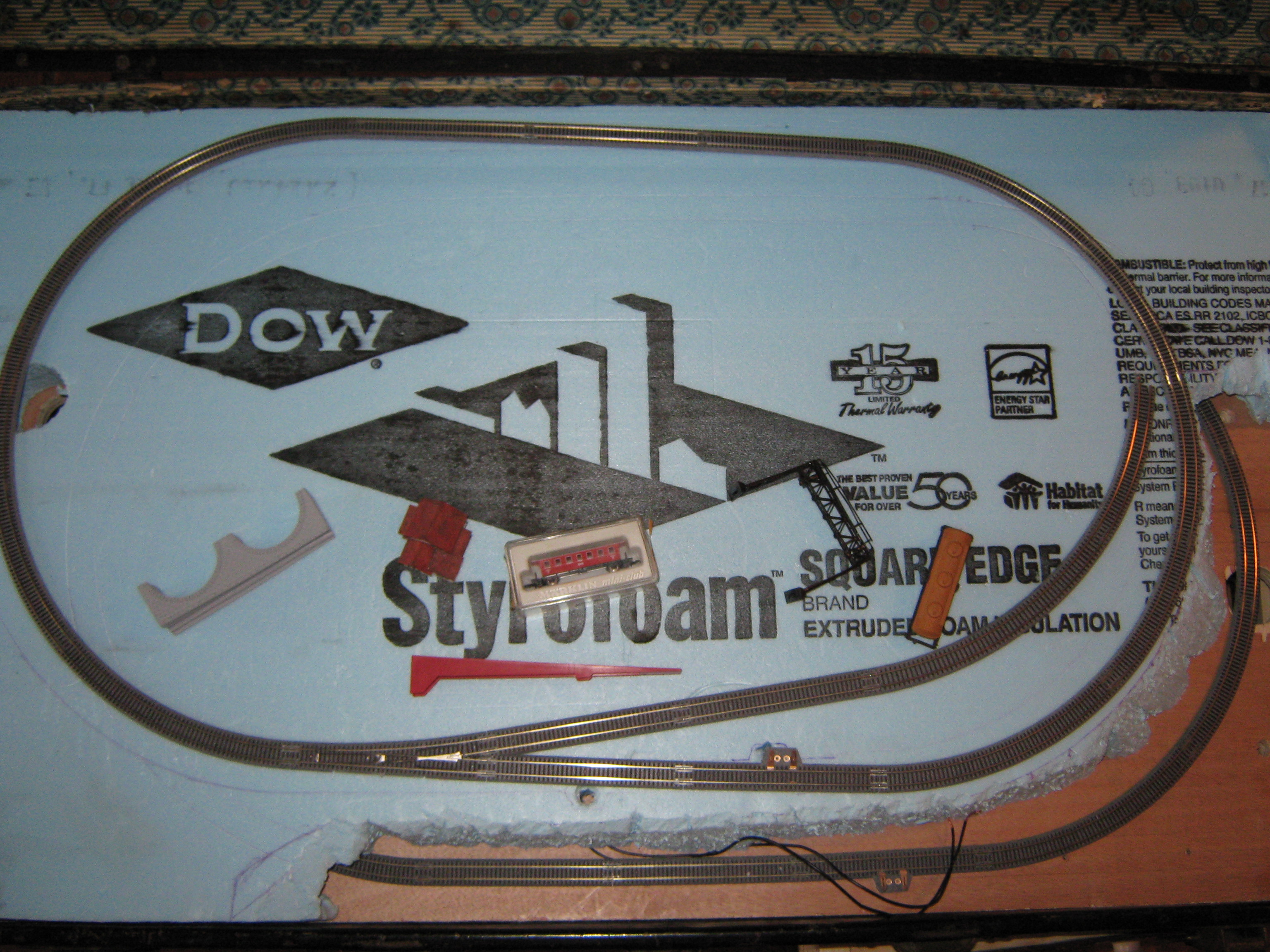 The Southern Lines Pacific label as seen above swivels upward (see below) and allows cord to be pulled out for plug in.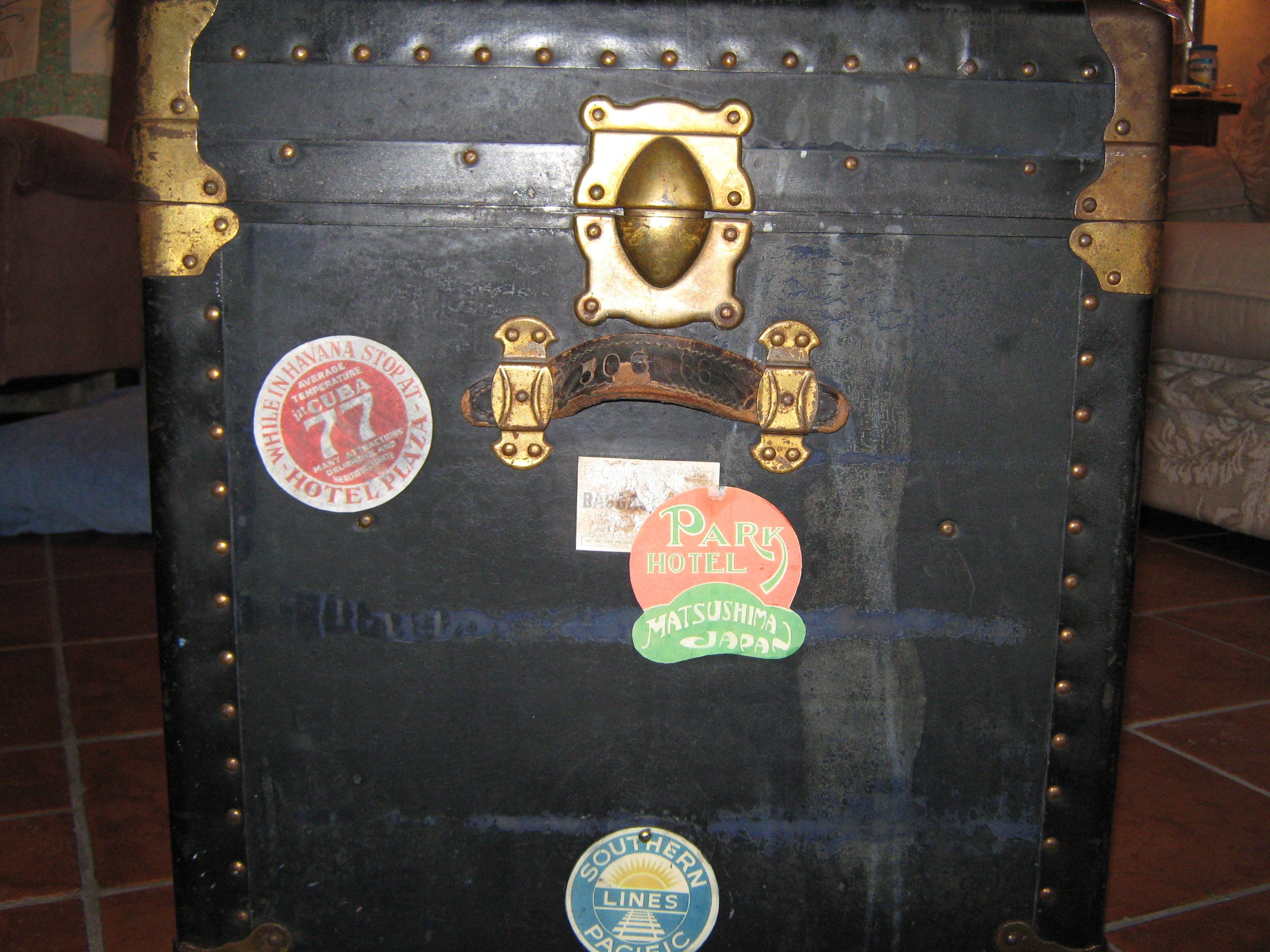 a little bit of New Orleans in a Steamer Trunk
I will post future develpments of the layout as they occur. I plan on using the lid when open as a backdrop with a street (resembling Bourbon St. or water) with actual buildings running along the lower back of the lid. The surfaces (as pictured above) in the trunk will be an area outside of New Orleans proper or Canal St or Bourban St.
I have absolutely no experience and knowledge of railroading and welcome any of your ideas on this project. I felt by moving slowly and asking for input I could grow into the layout.