Some current pictures of uncompleted items on
MY WORKBENCH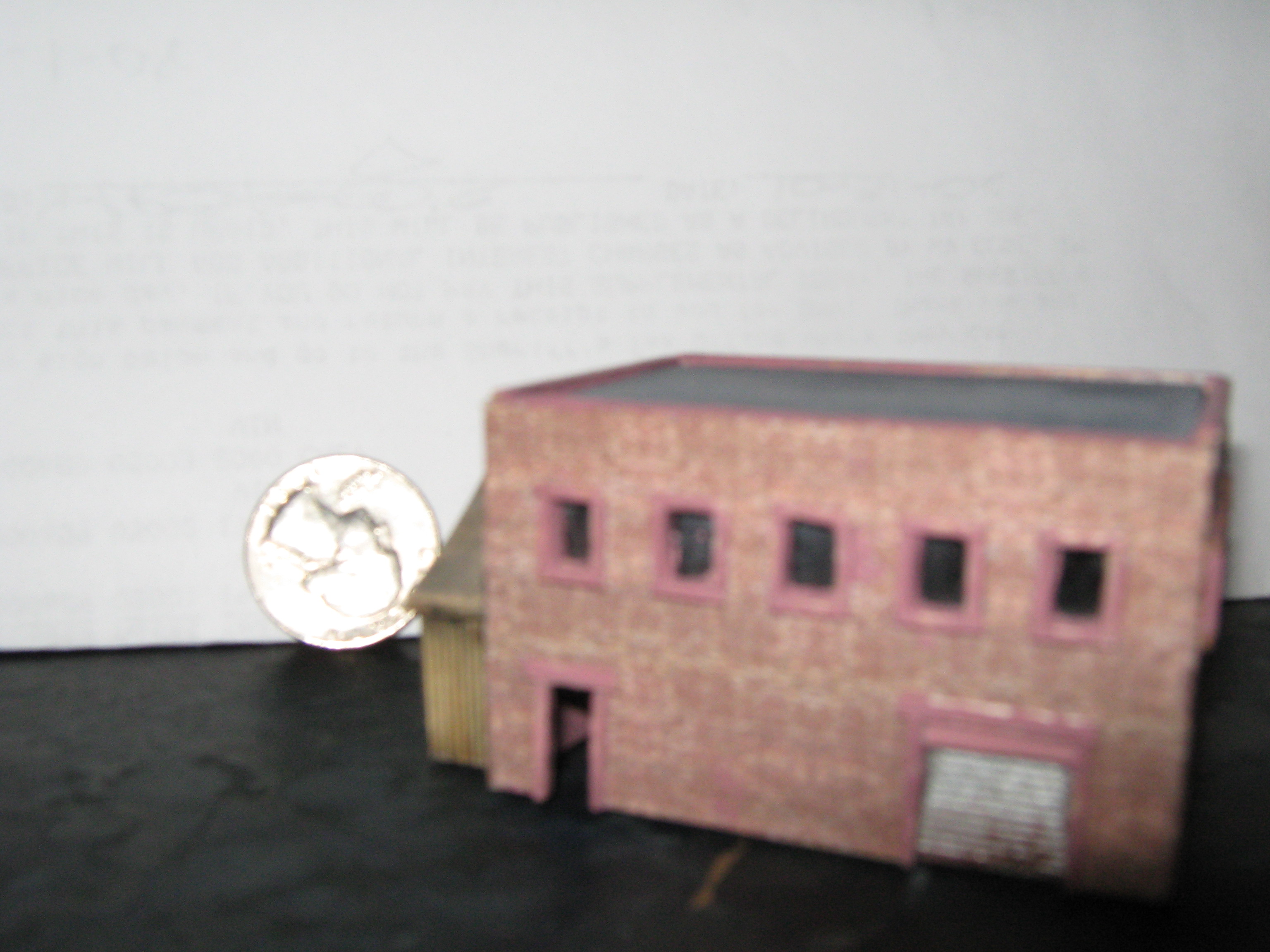 The first several pictures are an incompleted scratch built project under construction which will be a part of a group of buildings. I really hesitated showing them at this early state but wanted to show you what I'm up to these days. I have some degree of confidence that the end result will be considerably improved from what your currently seeing.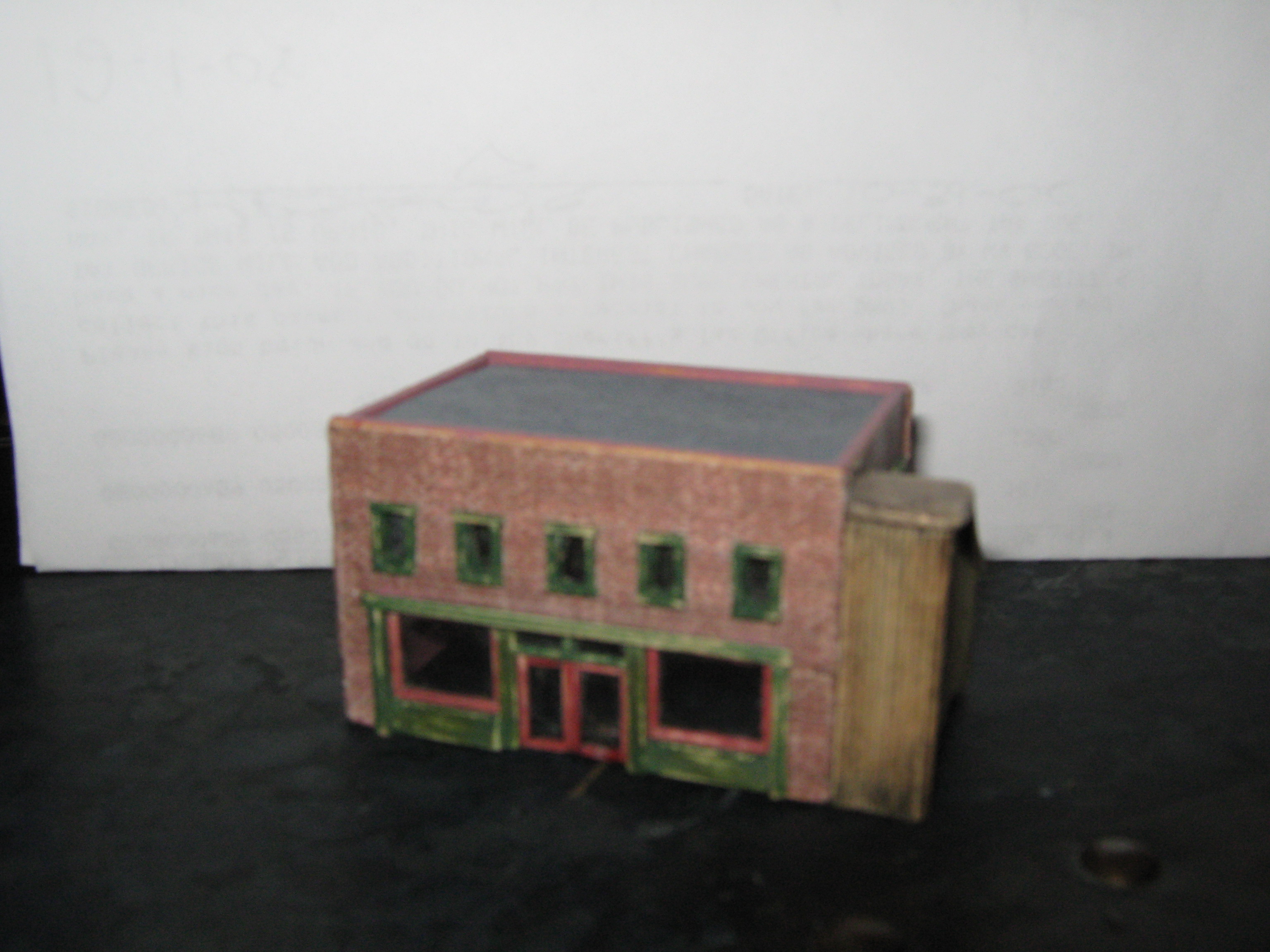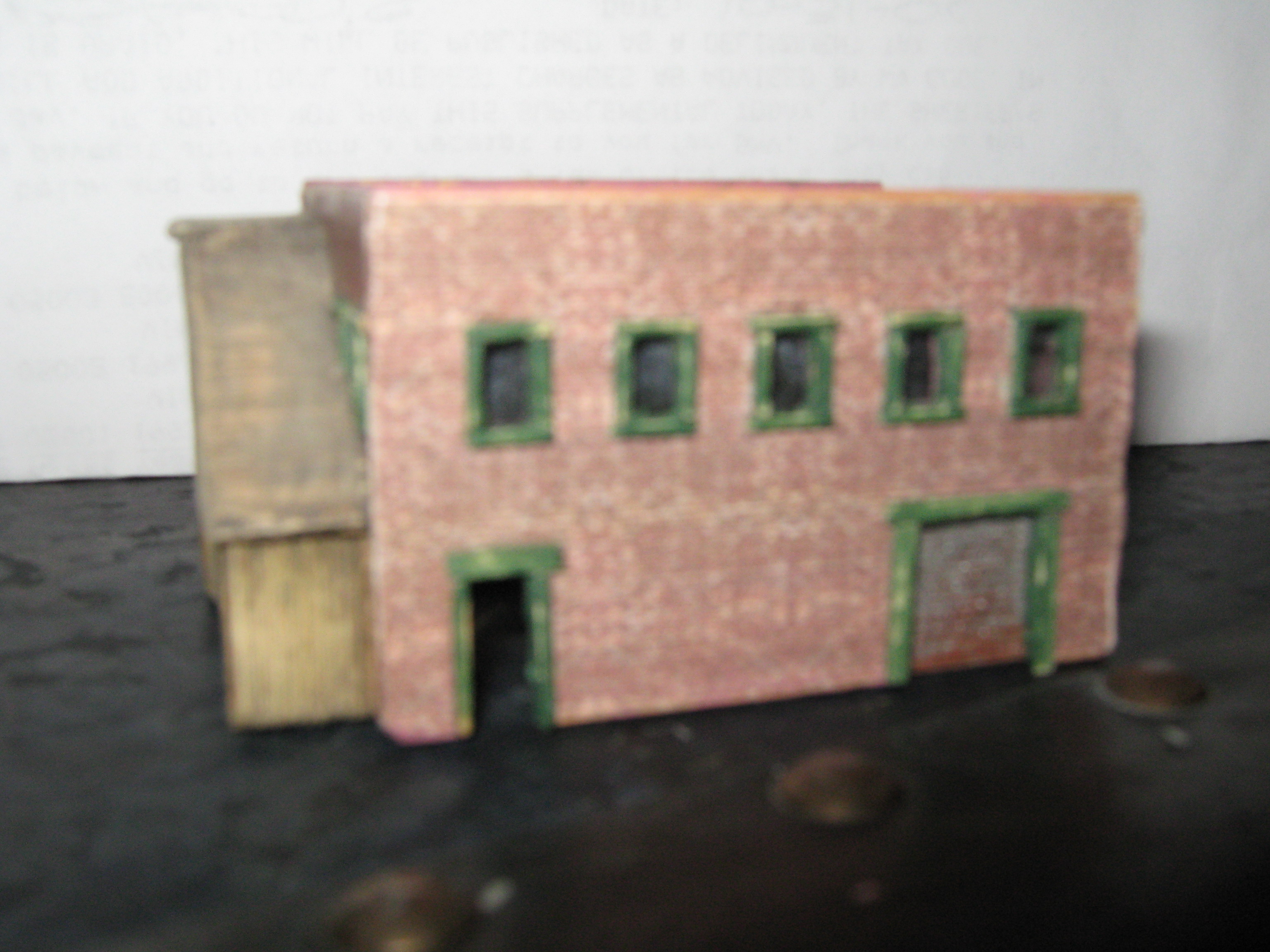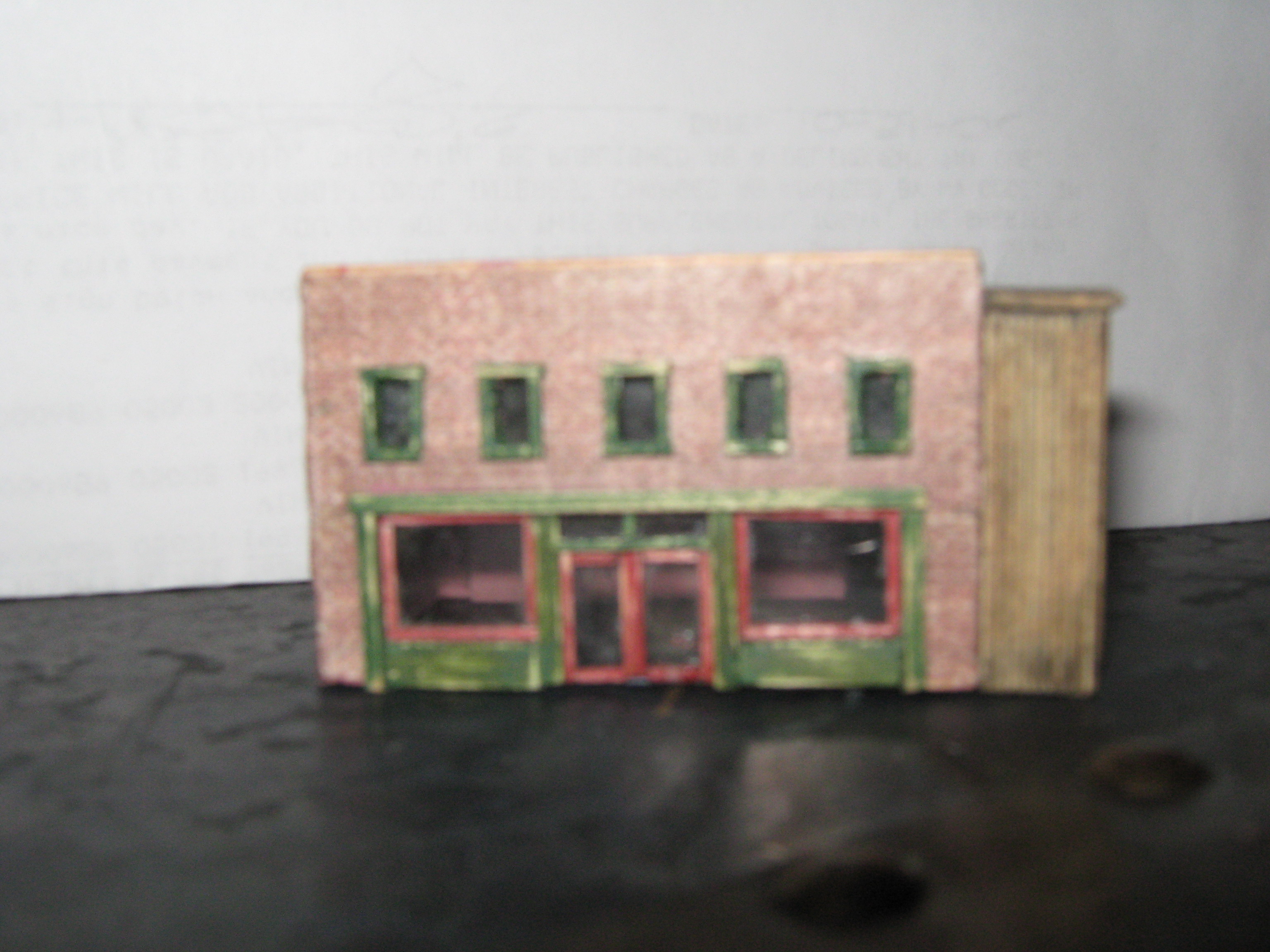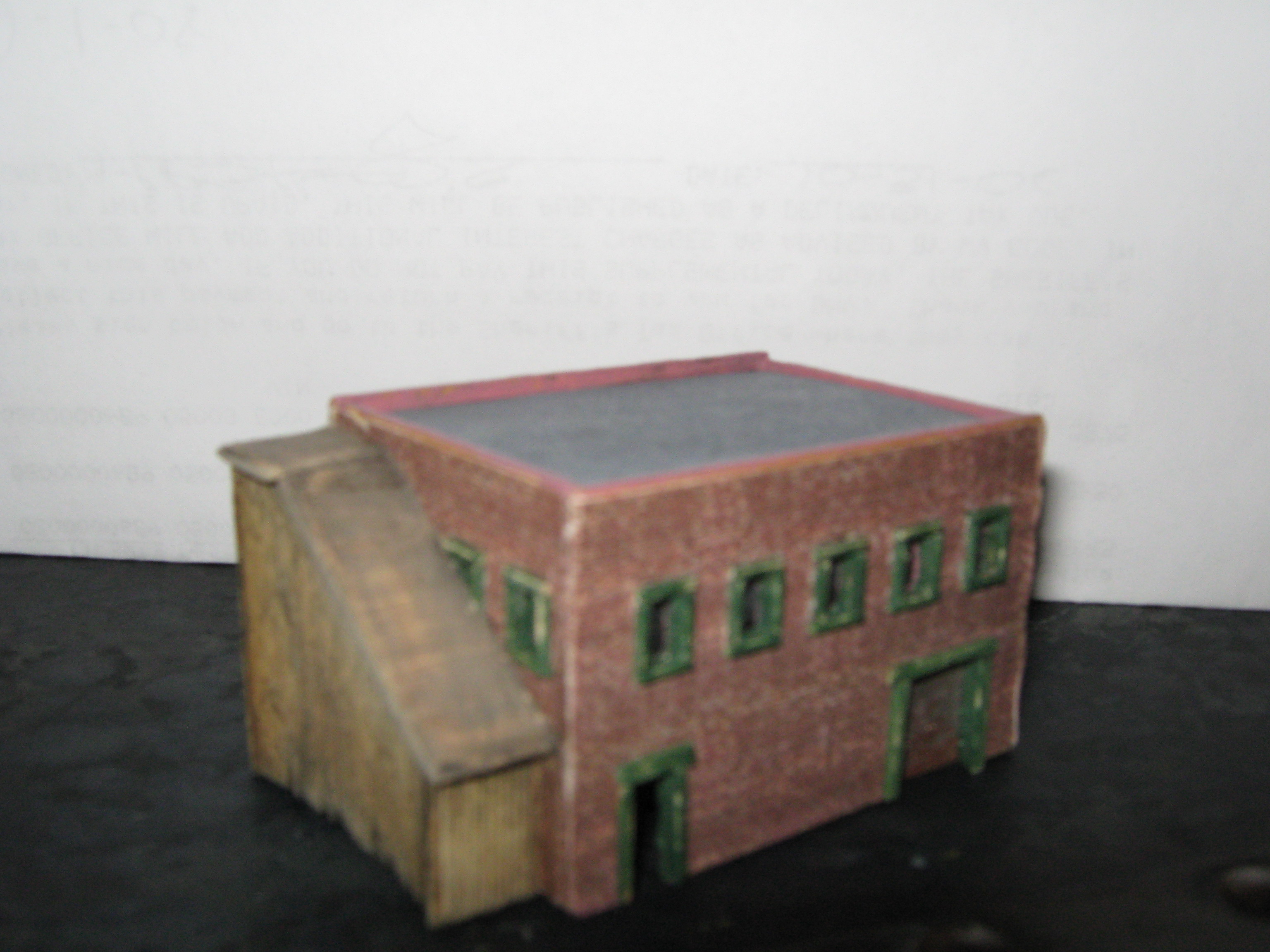 This fishing boat below began as a larger scale row boat. I cut off the
bottom to make it a waterline fishing boat. I began by constructing a
deck, and open cabin and weathering it. The masts are the next order
of business along with the rigging and other pertinent details. I've
really enjoyed this project. It measures an actual 3 and 1/2 inches
long or 70' scale.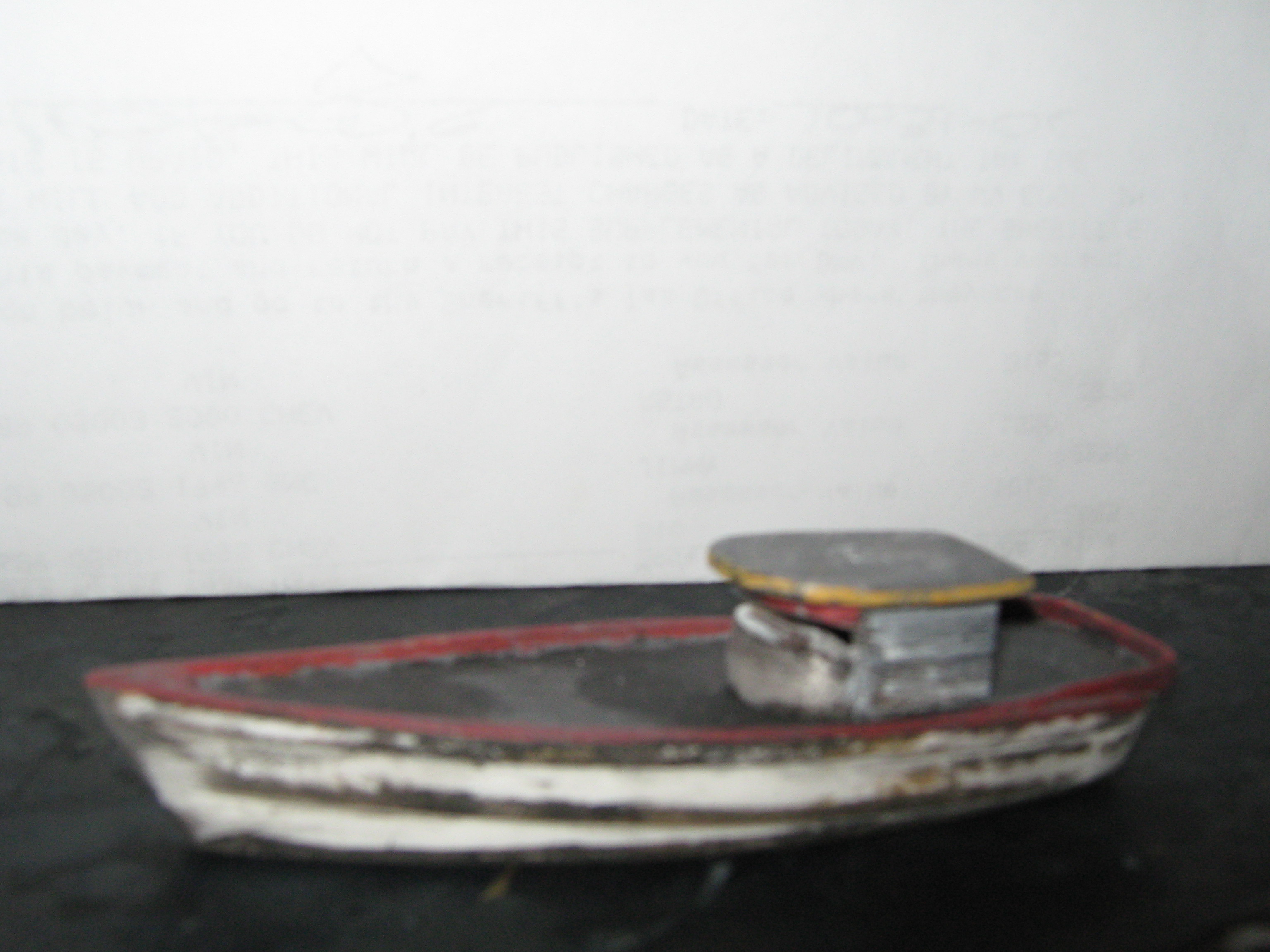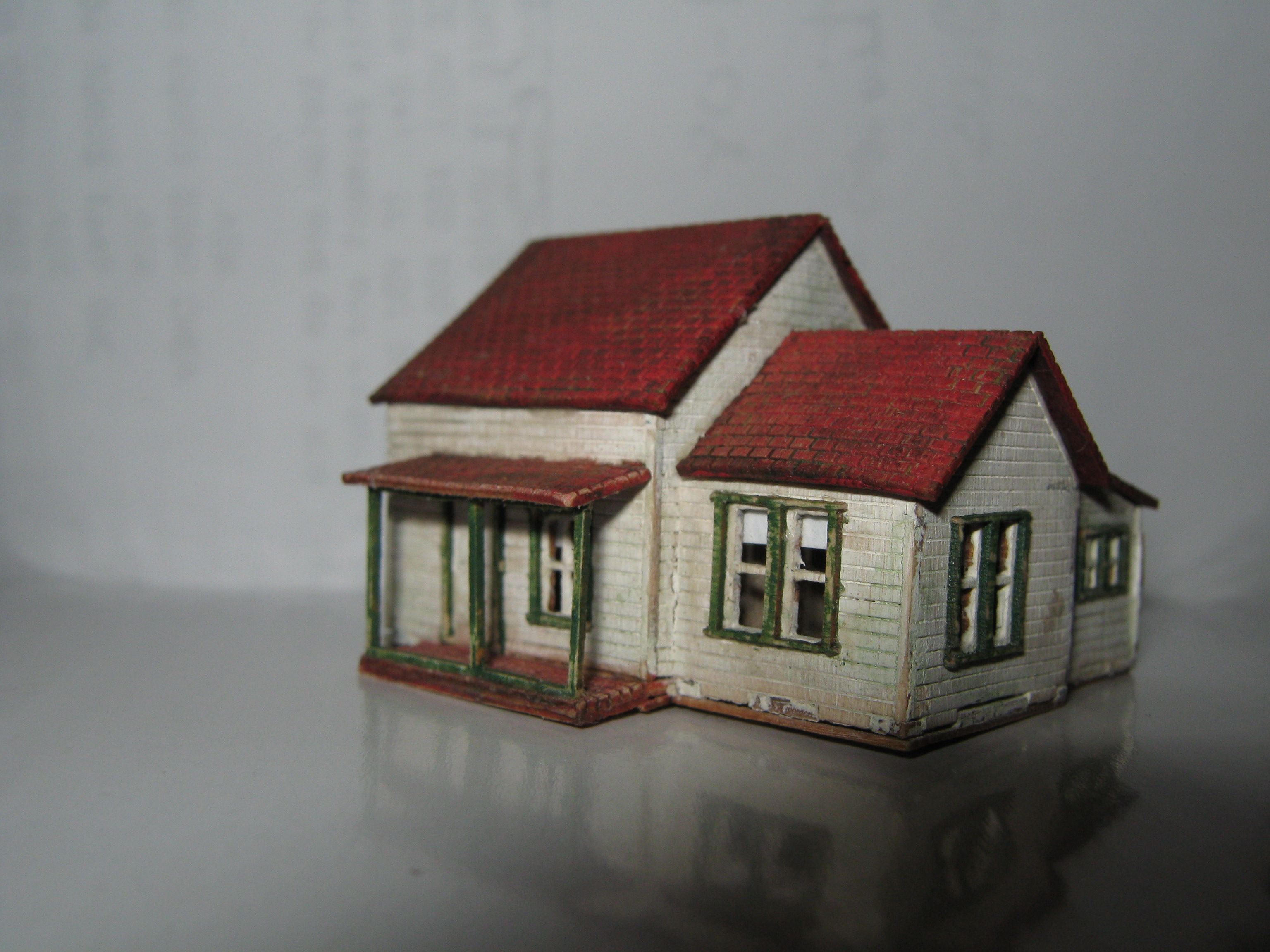 THE WEATHERED HOUSE ABOVE WAS A KIT I BOUGHT SOME TIME AGO BEFORE DECIDING ON A DIRECTION FOR MY LAYOUT. I NEVER FINISHED IT AND DOUBT THAT I WILL END UP FINDING A SUITABLE LOCATION FOR IT IN MY NEW ORLEANS THEME. I FORGET WHO MADE THE KIT BUT IT WAS ADVERTIZED AS DORTHY'S HOUSE FROM THE WIZARD OF OZ. AT SOME POINT I WILL FINISH IT BUT WHO KNOWS WHEN?